This post may contain affiliate links. We may earn money or products from the companies mentioned in this post.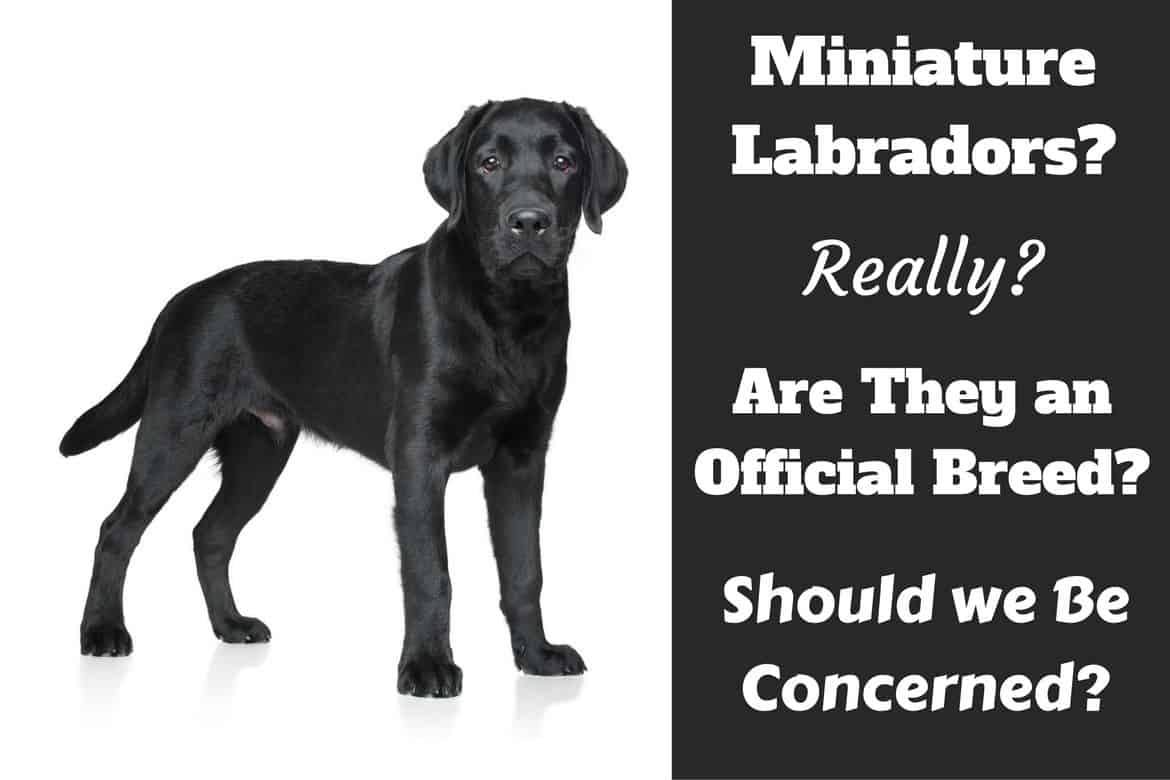 Have you seen an advert touting a miniature Labrador for sale? Or perhaps you've merely heard about them on the grapevine?
Well, you might be wondering what the deal is with them and if they even actually exist at all!
The problem is, as with most things it isn't exactly black and white. But we can help you get to the bottom of it all.
Do Miniature Labradors Really Exist?
The short answer to this is, "yes and no". Helpful, huh?
Well, people are selling puppies that they claim to be miniature Labrador Retrievers, and these dogs do exist, but whether they're technically Labradors or not is another matter altogether.
Because there are no strict regulations on overbreeding dogs, it's difficult to tell whether the dogs that are being sold as mini Labs are the product of two, small purebred Labrador parents – or the result of a Labrador bred with a smaller dog to create a mixed breed pup that looks like a Lab, but is more diminutive in size.
Why Would People Breed Miniature Labradors?
The most likely reason people would intentionally breed and sell dogs they claim to be miniature Labs is supply and demand.
Labradors are a firm favorite all over the world, but many people also prefer smaller dogs as they think they will need less exercise and be easier to handle (though this is certainly not always true!).
Unfortunately, there are a lot of unscrupulous breeders out there who are in it for the money rather than the betterment of the breed.
So, if there are people out there willing to pay money for mini Labradors, then there are individuals who are ready to create them, even if it's not good for any of the dogs involved.
What's Wrong With Breeding Miniature Labradors?
So, if people want them, what's wrong with breeding a Mini Labrador?
The Labrador Retriever Club, Inc. put it quite succinctly on its website:
"Puppies advertised as Miniature Labradors are probably bred from undersized parents and there is no guarantee that said puppies would grow to meet the size described in the Standard for the breed.

The ethics of a breeder that purposefully breeds for incorrect size must be questioned."
If backyard breeders are mating two small Labradors to try to produce mini puppies, it could be entirely possible that these small parents have a form of dwarfism.
Dwarfism in Labradors is caused by genetic mutations resulting from inbreeding, so you can probably see where we're going with this when we say it's a bad idea.
Not only may the resulting pups be smaller than average, but they may also have a whole host of other health problems as the breeder was more concerned with their size than their health or well-being.
There are already way too many unwanted dogs out there in need of a home, so if somebody is going to breed dogs, then they had better be doing it for good reason.
Such as to help improve the health and longevity of a breed for future generations, not just to make a quick buck.
---
You might also be interested in:
---
Are Miniature Labradors Officially Recognized as Labs?
Now, here's the kicker: Mini Labs may well exist, but they're not officially Labradors according to any breed standard or any of the major kennel clubs.
According to the AKC's breed standard, female Labradors should be between 21.5 and 23.5 inches at the withers, and males between 22.5 and 24.5 inches at the withers.
If they're taller or shorter by just half an inch, this would be grounds for disqualification in the show ring.
The UK Kennel Club has slightly different rules in its Labrador breed standard.
It cites the ideal height for females as between 21.5 and 22 inches and the ideal height for males between 22 and 22.5 inches.
Neither breed standard mentions anything about a miniature Lab, so they're arguably neither Labradors nor a breed in their own right.
Conclusion
As with any dog, or any other animal out there, you'll occasionally come across an exceptionally small Labrador.
If this dog is happy and healthy, then great. It's not going to win any showing classes according to the Labrador breed standard, but it can be a much-loved pet and all the good things that dogs can be.
But, the problem comes when people start trying to intentionally breed smaller Labs and create miniature Labradors.
It's likely that the breeder was only in it for the cash and it may follow that these dogs aren't particularly healthy.
So, we wouldn't advise anyone to buy a mini Lab. If you can't handle a full-sized Labrador, there are plenty of other smaller dogs out there looking for a loving home.
Save to Pinterest: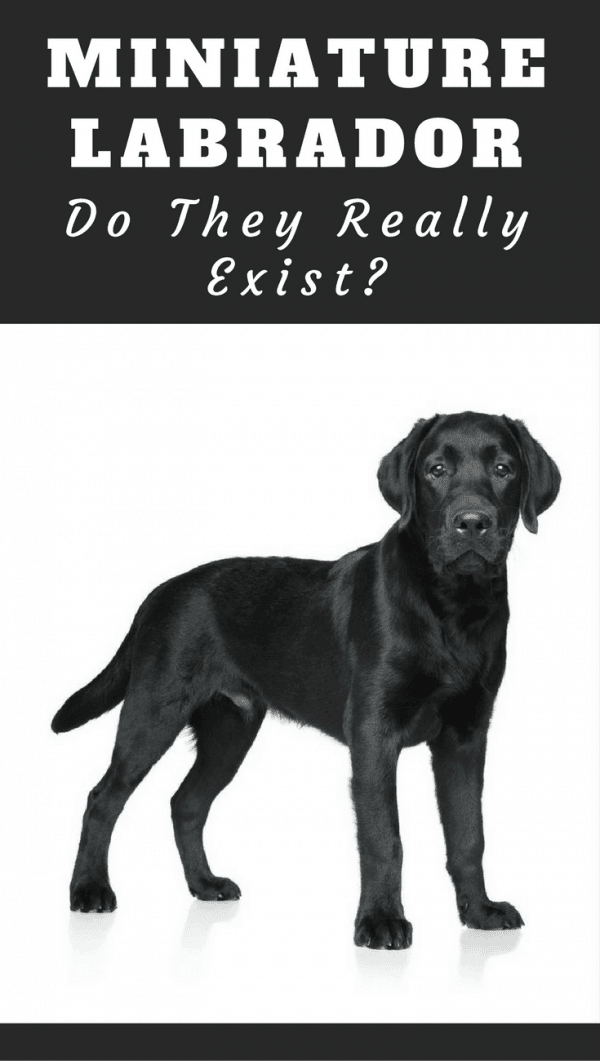 Top Picks For Our Dogs
For a list of all the supplies we get for our new service dog puppies check out our New Puppy Checklist on the PuppyInTraining.com blog.