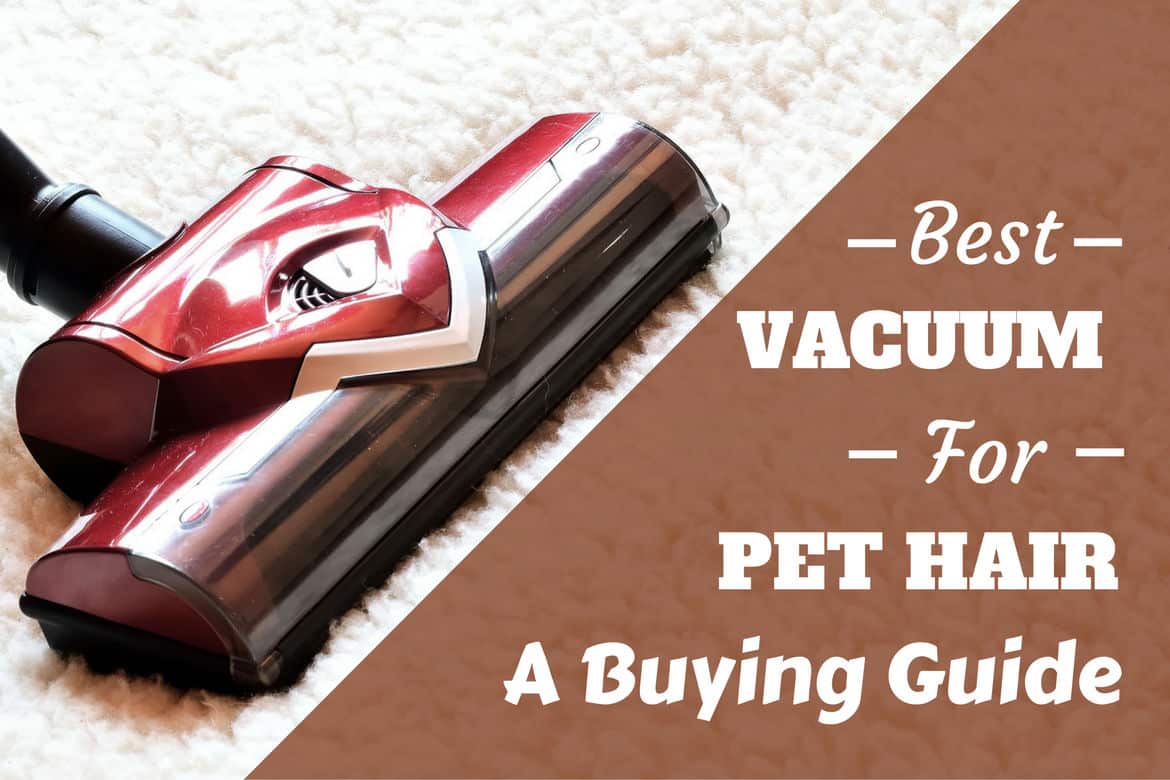 © Depositphotos.com / MagMac83
I may love my pets, but I hate their hair. Sometimes, there's so much hair hidden around my house that I wonder why I ever wanted pets.
Of course, I quickly remember how much joy having them around brings me, but that doesn't clean up their hair — whether it's trodden into the carpet, embedded in your furniture or stuck to your hardwood floors – any less time consuming or frustrating.
Keep Your Sanity: Get A Pet Vacuum
If you want to keep a clean house then regular vacuuming is an absolute must when you have pets. And your greatest weapon is undoubtedly the best specialist pet vacuum you can afford, to do all the heavy-lifting of hair removal for you.
And that's why we've built this guide to finding the best vacuum for pet hair.  But if you have a kitty, that adds cat litter to the mess you have to clean up, and we recommend researching on the best vacuums for cat litter.
Say goodbye to the days of pushing your ailing model over the same spot again and again by treating yourself and investing in a high-quality pet hair vacuum.
This buying guide will take you through everything you should consider when searching out the right vacuum for your needs, while giving you an in-depth look at our favorite models available on the market right now.
Specializing in buying tips and advice for upright, handheld and canister vacuums specially made for homes with pets. Our hope is to guide you toward making the best buying decision you can.
At a Glance: Our Top Picks in Each Category
Note: The links above take you to more information, current prices and customer reviews on Amazon.
The Difference Between A Vacuum For Pet Hair and a Standard One
Regardless of how well yours works on cleaning the rest of your home, a standard vacuum is simply no match for hairs interwoven into carpet and upholstery fibers.
This is because the majority of standard vacuums are fitted with a two-part brush and hose mechanism – this works great on the usual dust and debris found in the home as the brush agitates and stirs up the dirt before it is sucked up by the hose.
When it comes to dog hair, however, most traditional vacuum systems simply do not work.
As the brush attempts to stir up and lift hair it actually manages to drive it further into the carpet or simply tangle it around the brush head itself where it becomes very hard work to untangle and remove.
Specialized pet vacuums will instead have silicon brushes as opposed to soft-hair brushes, specialist attachments and scientifically modified designs that ensure hair is sucked up into the bag or dirt cup and does not tangle around the beater bar and brush.
Furthermore, they tend to have a more powerful suction and enhanced filtration systems to remove dander from the expelled air, alongside a host of other features to take the hard work out of cleaning up after your pets.
What to Look for in The Best Vacuum for Dog Hair
Buying a vacuum suited to your wants and needs requires careful consideration – this should not be an impulse purchase!
As it is a relatively 'big spend item' that you'll be using weekly for many years, you'll want to ensure the one you buy truly suits you and your home as well as your budget and cleaning requirements.
Before you buy, it's worth asking yourself the following questions…
How Big is The Home or Space You'll Be Vacuuming?
It's important to buy a vacuum that's big enough to effectively clean your living space, maybe being mindful of required storage space if you only have a small home.
If you have a big house, for example, you'll need a big vacuum that can cover a lot of ground quickly with a large dirt capacity to reduce the cleaning time and require less emptying of the bag or dirt cup. An upright model should be your first choice.
If you're in a smaller space, like a flat or an apartment, you won't want to waste valuable storage space on a vacuum that's too big to easily push around your smaller floors.
Generally, apartments will be suited to smaller models with a minimal dirt capacity as there is less to clean – something like a small canister version or even a handheld model may suit.
Often, handhelds come with a handy wall attachment for when it's not in use which is helpful if you're dealing with minimal storage.
Will You Vacuum Carpet? Hard floors? Curtains and Upholstery? Your Car?
The different types of flooring and surfaces in your home are an important consideration that could shape your buying decision as different vacuums are suited to different surfaces.
If your whole house is carpeted or, conversely, has all-over hardwood floors, then your decision is simple – just buy one which is specialized in that particular medium.
However, most houses have a combination of surfaces – we're talking carpets, rugs, hardwood floors, tiles, and even laminate flooring. If this is the case in your home, you'll have to focus your efforts on finding a good all-rounder that can vacuum a variety of floor surfaces equally well.
It's also worth bearing in mind any 'extras' you want to clean – upholstered sofas and curtains, for instance, or even a car.
The top models come complete with a variety of attachments and accessories to help you tackle these smaller, specialist areas although some people choose to buy a handheld specifically for these smaller tasks.
Do You Have a Preference For an Upright, Canister or Handheld?
Many people say the best vacuums for pet hair are uprights. Many years ago, this may have been true. But canisters and handhelds have improved to the point where they almost match the performance of uprights, so size and shape is no longer a primary concern.
A general rule of thumb is uprights are better suited to larger homes while canister and handheld vacs are more appropriate for a smaller space.
Although, of course, the ultimate decider is your own preference.
Upright vacuums cover more space in less time, hence them being suited to larger spaces.
Also, if you suffer from back problems, an upright will allow you to maintain a good posture while you clean. You'll be less likely to stoop and hunch your shoulders as an upright is pushed in front of you, rather than being pulled behind as you would a canister.
Furthermore, uprights are generally the most powerful option to dislodge deeply ingrained dirt from your carpets – something particularly important to consider when it comes to removing your dog's sheddings.
Canister vacuums, on the other hand, are the right choice if you'd prefer a lighter model that is both easy to store and to maneuver into hard-to-reach places like staircases and even curtains, cars and furniture.
If you're worried that a canister vac won't have enough capacity for your space, fear not! There are many options offering small, medium and large capacities. It's a good compromise between the power of an upright and the convenience of a handheld.
Handheld vacuums are the perfect choice for those with limited space or if you're looking for something size-appropriate to clean smaller crevices, furniture, curtains or your car.
Unfortunately, dog hair doesn't settle only on floors and a handheld is the most portable and convenient model for cleaning just about anywhere and everywhere.
Does it Come With Attachments & Accessories?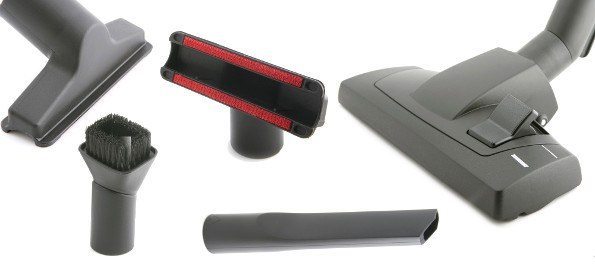 © Depositphotos.com / Garry518
Attachments and accessories are sometimes an afterthought but they're an incredibly useful part of the cleaning process.
As well as providing better performance on different surfaces and hard to reach crevices, some are even specially designed to tackle pet hair.
Look out for the following handy attachments:
Crevice tool – Helps suck up dust and dirt from tight spots due to its thin, angled shape. Particularly useful for radiators, beside sofa cushions and along baseboards.
Upholstery tool – Helps clean your furniture and mattresses with its wide base and fabric strip designed to attract lint.
Extension tool – A telescopic wand-shaped tool designed to give you an easily handled tube with an extra reach that's useful for getting into corners, ceilings or behind appliances.
Dusting tool – Helps you brush areas prone to collecting dust, such as bookcases, blinds, and windowsills.
Hardwood floor brush tool – Especially helpful for removing dust from wooden and tiled floors. Found in both canister and occasionally upright models.
Beater Bar Brush / Brush Roll – This is generally fitted as standard in most uprights to enable a deep clean of your carpets but occasionally can be included as an attachment if the vacuum is intended for hardwood floors.
Motorized brush head tool/power nozzle/power brush – Often supplied with the canister style and allow you to clean carpets and rugs like an upright model. Smaller versions are available too to help clean stairs, upholstery, car seats and mattresses. A very useful tool for removing the deposits from your four-legged friend's coat.
Mattress tool – Specifically designed to suck up dust and debris from mattresses with a wide base and textured pads.
Ceiling fan / blind tool – Angled like a putter, this tackles the dust and grime on your fans and blinds.
Would You Prefer A Bagged Or Bagless Model?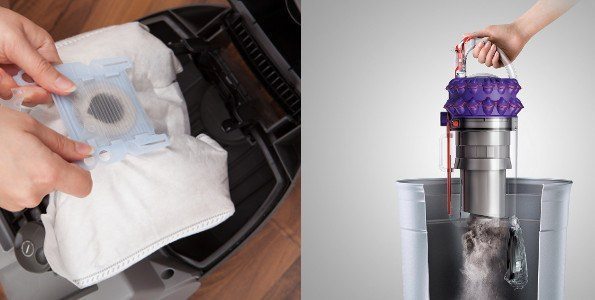 Left image © Depositphotos.com / AndreyPopov, Right photo courtesy of Dyson
Nowadays, bagless versions are more popular than ones with bags as they're easier to empty and there's no need to worry about having replacement bags on hand.
Bagless models also tend to be transparent, allowing you to see just how much dirt you've collected – a surprisingly pleasing sight!
Traditionally, bagged models were preferred as they laid claim to emitting cleaner air than bagless models but today's HEPA filters are sophisticated enough for this to no longer be a concern.
People who do still prefer one with a bag like the fact that sucked up dirt and debris is contained and disposed of in a secure bag with no chance of you inhaling any dust during emptying – this could be a point to consider if you have any dust allergies.
Additionally, transparent bagless vacuums require more cleaning as the canister will get visibly dirtier when there's no bag to contain the dirt.
Corded or Cordless?
Again, corded Vs Cordless mostly comes down to your own personal preference.
Corded models tend to have the advantage of greater suction power as there's no battery inside leaving more room for the motor. A motor that's usually more powerful as it's connected directly to the mains.
As such, they're generally preferred by people with a larger home or with a significant dog hair problem that needs a powerful suction.
Cordless models are preferred by people who value portability and convenience. There's no need to unplug and re-plug as you clean your house and cleaning the car is no problem at all.
They also tend to be smaller than corded models so are definitely a good option for those with limited space.
The drawbacks of a cordless vacuum are you have to ensure it has enough charge to finish the job before you start, which may be a little inconvenient for tidying up impromptu messes.
Also, as cordless vacuums have to house a battery, they can be heavier than corded models – definitely check each models weight if you have any problems carrying heavier objects.
What Can You Realistically Afford to Spend?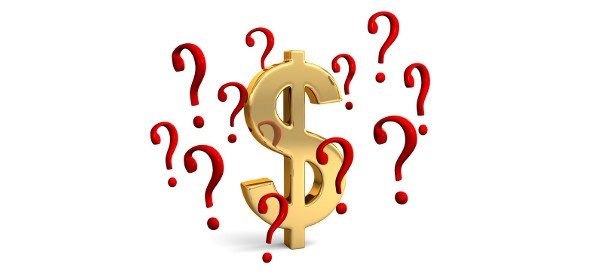 © Depositphotos.com / mcarrel
Last but by no means least is how much you want to spend on your purchase. Prices between different models vary wildly but it's generally always a significant purchase for the average household.
We've all fallen foul of inadvertent overspending from time to time so it's good to have a spending strategy before you even start looking at your options.
After all, if you look at a $300 item for long enough, the numbers soon start swimming and suddenly the $350 version doesn't seem like much of a stretch! Of course, then the $400 version draws closer too…
You should set a ceiling of your uppermost budget before you start looking, promise to stick to it and you'll find the buying process much more straightforward.
However, having said that…
Spending More Now Saves Money in The Long Run
You should view buying a vacuum as an investment, rather than a short-term solution.
There are plenty of low-cost, low-quality models on the shelves but you'll inevitably have to keep replacing them and they simply won't do a good job removing pet hair.
A good vacuum, on the other hand, will save you time and money in the long-term. It will last many more years than cheaper models and take less time to clean your home.
This doesn't mean that you should simply go out and splurge on the most expensive model – it's always worth doing research as high prices don't always correlate to high quality.
Other Features to Consider
We've covered above the main features and accessories you should be looking for, but there are a few further things to consider if you're hoping to get one that perfectly fits your needs:
Hose length – The longer the better to reach into hard to get or high places. At least make sure it can reach your ceiling with some spare to get into high corners for removing spider webs.
Manoeuvrability – Ease of movement is important, to get into nooks and crannies, move with ease around furniture and so on.
Weight – All manufacturers try to keep their vacuums light, but If you have a weakness or mobility problems, the lighter ones available are most suitable. Maybe even one that propels itself (they are available!)
Capacity – This directly affects how often you need to empty it. If you have a large home, you'll want a large capacity, otherwise, you'll soon grow tired of emptying it every few minutes.
Performance – Perhaps the most important thing to consider! After all, if it doesn't perform well enough to remove dog hair, then it's as good as useless. But we've taken care of this as all the ones we've listed here have a very high performance.
HEPA Anti-allergen filtration – Many models now have a built-in HEPA air filter to clean the air of even the smallest allergy-causing particulates. Highly important for pet owners with allergies, asthma or any breathing difficulties because pet dander is an irritant. Lower cost units without a HEPA filter don't do such a good job.
Durability – Read the Amazon reviews to see how people rate the durability. You do not want to spend a large sum on something people have found to break easily or doesn't last.
Warranty – Leading on from the last point, you want a good length warranty for free repair or replacement just in case it does unfortunately break.
TOP TIP: Read the Customer Reviews on Amazon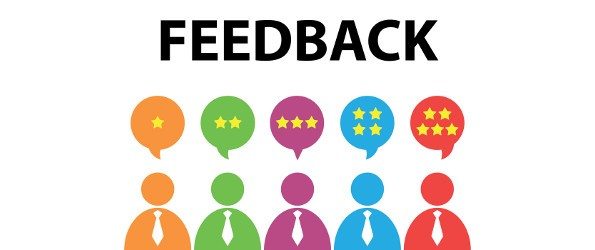 © Depositphotos.com / Pornthep
When you've found a vacuum you like, head over to Amazon and check the vast number of customer reviews left for the item.
These are reviews from real people who have used the vacuum on-going in their daily lives and give very honest opinions, both good and bad about the product.
So after picking one from the list below, make sure to head over to Amazon – even if you aren't buying from there – and read the feedback thousands of current owners have to say.
It's the most comprehensive collection of genuine feedback on products there is!
Best Upright Vacuum For Pet Hair
Probably the most popular style of all, upright vacs are a great multi-purpose cleaner and are well designed for deep penetration and removal of dirt and dog hair.
Let's look at our top 3 picks in the following categories:
Best Value
Low Cost – Great Performance
Hoover Wind Tunnel 3 Pro Pet
PRICE
$$
Carpet
Hard Floor
HEPA Filtration
Attachments:
Pet turbo tool, pet upholstery tool, crevice tool
16.5″ x 12.5″ x 34.2″
Weight: 18 lbs.
Cap: 1 Gallon
Bagless: Yes
Cord: 27ft.
Warranty:
2 year limited
OUR RATING
Our Top Pick
Our Top Choice – Money No Object
Dyson Cinetic Big Ball Animal Plus
PRICE
$$$$$
Carpet
Hard Floor
HEPA Filtration
Attachments:
Multi-angle brush, mattress tool, reach under tool
43.3″ x 17.2″ x 13.4″
Weight: 19.2 lbs.
Cap: 0.57 Gallon
Bagless: Yes
Cord: 35ft.
Warranty:
5 Year
OUR RATING
Best Selling
Best-Selling upright across the web
Shark Navigator Lift-Away Pro
PRICE
$$$
Carpet
Hard Floor
HEPA Filtration
Attachments:
Pet Hair Power Brush, Crevice Tool, Dusting Brush, Hard Floor Attachment
15.4″ x 11.6″ x 27″
Weight: 14lbs.
Cap: 1.1 Gallon
Bagless: Yes
Cord: 30ft.
Warranty:
1 year limited
OUR RATING
What is an Upright Vacuum Cleaner? The Looks and Features
Uprights are probably what first comes to mind when you think of a vacuum cleaner.
Everything is contained in a single, wheeled unit that can be maneuvered and propelled across open floor areas. Features include:
Extendable hose
Powerful motor and suction
Large dust bag / bagless dust collecting bin
Beater bar/brush bar for deep carpet cleaning.
Various attachments to use with the hose for almost any surface
Uprights are generally suited most for use on carpets, although our favorites are all versatile enough to tackle hardwood floors expertly too.
Our Top Pick of Uprights
Dyson Cinetic Big Ball Animal Plus Allergy
Manufactured by Dyson, the Cinetic Big Ball Plus Allergy has got it all – incredibly powerful suction, unparalleled ability to pick up pet hair, and it's easy to maneuver.
It's very versatile across all floor types – whether carpet or hardwood floors – and promises no loss of suction, even when the bagless dust cup is almost full.
As well as a host of specialist features, it's comes equipped with a variety of attachments to clean smaller, more delicate areas, including a carbon fiber soft dusting brush that's very thin to get into the smallest of places to pick up elusive debris.
Top features:
Tangle-free Turbine Tool – This counter-rotating brush head removes pet hair without tangling the strands up into the brush or further down into the threads of your upholstery.
Dyson Cinetic Science Technology – Dyson claims the Cinetic picks up fine dust and dirt with greater success than any of the competition, with 35 high freq. oscillating suction tips that ensure no clogging dust build up and zero loss of suction. It all goes in the dust collecting bin.
No filters to clean, HEPA throughout – The new Cinetic technology has no filter that ever needs washing or replacing, yet has HEPA filtration throughout. You've got to love maintenance free!
Versatility – The base plate self-adjusts to ensure optimum contact with your floors, regardless of surface type and carpet height, guaranteeing no loss of suction.
Agile maneuverability – Ball technology renders this Upright incredibly easy to maneuver around your home and gets as close as possible to baseboards and edges.
Long power cord – At 35 feet long, it's the longest power cord on the market.
Handy attachments – Included is a soft dusting brush, a multi-angle brush, mattress tool, reach under tool and handy tool bag. These allow you to clean lots of different mediums and areas, including otherwise hard to reach ones with ease.
Bad points:
The most expensive one in our roundup. However, it has unrivaled quality and still has great value for the price.
Relatively noisy – With such a powerful suction comes a little extra noise Compared to some other models.
Click to Learn More / Buy from Amazon
Official Dyson Video Overview
The Most Popular Upright on The Market
Shark Navigator Lift-Away Professional Vacuum
It's easy to see why the Shark Navigator is by far the most popular upright for pet hair – it boasts great suction power and effective cleaning technology while also being great value for money.
Although it doesn't have all the bells and whistles that the Dyson enjoys, it does come equipped with plenty of attachments and is versatile enough to be used on all surfaces.
It's also very lightweight and easily transportable despite it's large, bagless capacity.
Top features:
Gentle deep clean technology – With such powerful suction, you'll be shocked at the amount of dirt this upright will remove from your floors. A highly effective 'pet hair power brush' is also included.
Anti-allergenic – The Shark Navigator boasts superior HEPA filtration and an anti-allergen complete seal which claims to hold 99.9% of dust and allergens. Feedback from users with allergies say this works extremely well!
Versatility – It's suitable for all surfaces with an adjustment dial, as well as attachments like the 'Dust Away Hard Floor' attachment and microfibre pads for hardwood floors.
High capacity – This bagless vacuum has an extra-large dust cup capacity to ensure the number of emptyings is kept to a minimum.
Good value – Considering the cleaning ability and number of features, the Shark Navigator offers fantastic value for money.
Agile – It's lightweight and boasts swivel steering so is easy to maneuver around your home.
Handy attachments – As well as the pet and hard floor attachments, two lengths of crevice tool are also included.
Bad points
It's a little top heavy – Due to its lightweight structure with an extra-large capacity dust cup, it is a little top heavy so can be tipped over when nearing full if left standing on its own and careful attention isn't paid.
'Lift-Away' is Cumbersome – Some have reported the lift-away function is a bit cumbersome to use, particularly on stairs: Canister in one hand, hose for vacuuming in the other.
Click to Learn More / Buy from Amazon
Best Value Upright – Perfect Blend Of Price and Features
Hoover WindTunnel 3 Pro Pet
This Hoover WindTunnel 3 is a great buy for households who want the features and performance of a high-quality bagless model but are limited by a smaller budget.
The suction technology is advanced and efficient, rivaling that of much pricier models, while the attachments included are specifically designed to clean up after your shedding pet.
Countless small features work together to ensure you won't regret this bargain buy and you can be assured of quality from Hoover; probably the most famous vacuum brand on the planet.
Top features:
WindTunnel 3 Technology – With 3 separate channels of cyclonic suction, your floors and upholstery will be treated to a deep and gentle clean.
Handy attachments – The rubberized pet tool pack, pet turbo tool, pet upholstery tool, telescopic extension wand and crevice tool will help you reach into tough areas and banish all shed hair.
Sophisticated filtration – Air passes through 2 cyclonic stages, filtering out the dirt and debris from the air path and guaranteeing it doesn't lose suction. The HEPA filter is an easy-rinse model and there is also an odor-absorbing carbon layer inside as well.
Easy to use – The power cord is automatically retractable, making a tedious task quick and easy. Additionally, there is a convenient bottom-release for the extra-large capacity dust cup, making emptying quick and simple.
Versatile – There's a manual adjustment dial for you to adjust the height settings as you move onto different hard floor surfaces and carpet heights.
Bad Points
Not as agile – With standard wheels, it's a little heavy and less agile than its more expensive competitors.
Shorter power cord – At 27 feet, it's shorter than Dyson's Cinetic Complete, which may be a concern if you have a larger home, having to unplug and move the cable more often. However, it's actually longer than industry average!
Click to Learn More / Buy from Amazon
Best Handheld Vacuum For Pet Hair
A handheld is the ideal choice for smaller spaces, cars, and furniture, as they need little storage space, are truly mobile and the absolute easiest to maneuver.
There are plenty of models on the market which vary in quality so look out for features that promise to tackle pet hair while enjoying powerful suction and sustainable power (if cordless).
Let's look at our top 3 picks in the following categories:
Best Value
Low Cost – Great Performance
Shark Pet Perfect II Hand Vac
PRICE
$$
Attachments:
XL motorized pet hair brush, dusting brush, crevice tool
9.1″ x 18.1″ x 7.6″
Weight: 4.92lbs.
Bagless: Yes
Cordless: 6hr charge – 15 mins running time
WARRANTY
 1 year limited
OUR RATING
Our Top Pick
Our Top Choice – Money No Object
Hoover Air Cordless Handheld
PRICE
$$
Attachments:
Powerhead Brushroll Upholstery tool, Crevice Tool,
17.5″ x 4.2″ x 4.8″
Weight: <4lbs.
Bagless: Yes
Cordless: 9hr charge – 15 mins running time
WARRANTY:
2-year product warranty
OUR RATING
Best Selling
Best-Selling handheld across the web
Bissell Pet Hair Eraser Handheld
PRICE
$
Attachments:
Hard nozzle and flexible rubber contour nozzle
10″ x 5″ x 8″
Weight: 5lbs.
Bagless: Yes
Cord: 16ft. (powerful, despite size!)
WARRANTY
 1 year limited
OUR RATING
What Defines Handheld Vacuum Cleaners? The Looks and Features
Convenience is everything with handheld vacs and as such, they're small, lightweight and usually cordless.
Because of their smaller size, they're well suited for smaller clean-ups and above-ground messes.
Features vary from model to model but handhelds are generally bagless and come with lots of attachments to help you better extract hair and other dirt.
Our Top Pick of Handhelds
Hoover Air Cordless Handheld Vacuum
Considerably cheaper than a Dyson Handheld yet with comparable performance on pet hair and general dirt, along with loads of great reviews, our top spot for a handheld easily goes to this Hoover Air Handheld Vacuum.
Sustained power is guaranteed with the 'fade-free' lithium-ion battery technology while the accompanying upholstery tool is great on pesky embedded hairs – and it's made by one of the most reputable vacuum brands on the planet, Hoover.
Top features:
Battery life – Sporting an interchangeable lithium-ion battery, this vacuum promises double the runtime of normal batteries with fade-free power until it has completely depleted. Handily, there is an LED gauge indicating how much power is left and whether you need to charge it.
Sophisticated attachments – It comes equipped with a specialized pet upholstery tool boasting powered brushroll technology to grab as much hair as possible. This brush attachment is motorized, meaning that more hair than ever is able to be sucked up without relying solely on the suction as other handhelds do. Also included is a 'crevice tool' to help you get right into nooks and cranny's to give a complete clean.
Agile – As well as being small, light and portable, with the supplied attachments it's able to tackle hard-to-reach areas.
Convenient – The charging stand is just for the battery so is very small and means that you can put the body of the vacuum away during charging.
Bad points
Charge time is a little longer than some others – It has a 9 hour charge time from completely drained to fully charged. However, a handheld is for small jobs and you will not run it flat. So as long as you put the battery on charge after each use, it will always be ready to go. To me, this charge time is not an issue.
Click to Learn More / Buy from Amazon
The Most Popular Handheld
Bissell Pet Hair Eraser Handheld Vacuum
Specifically designed to tackle pet hair, this Bissell has truly excellent suction and, having a mains power cord, has unrivaled power for a handheld.
Not to mention there's no need to ensure it's charged before using and it will not run out of juice mid-cleaning!
It's added features – such as a filtration system and different attachments – belie its reasonable price tag.
Top features:
Powerful – Unusually for a handheld, this Bissell is corded meaning excellent suction and power.
Designed for pet hair – This handheld comes with 2 interchangeable nozzles so you can choose the right tool for the fabric you're cleaning – either a hard nozzle or a flexible rubber contoured one for upholstery.
HEPA Filtration – Perfect for anyone with allergies, this Bissell has a multi-level HEPA filtration system which keeps all the collected dirt secure inside the vacuum as you clean. Again, this is an unusual feature in a handheld vac.
Lightweight and easy to use – Measuring 10 by 5 by 8 inches, it's very small and compact so you'll have no problem carrying it around your house for any period of time. It has an easy grip handle and fingertip access to the on/off switch too.
Great price – Considering it's sheer effectiveness and the wide array of features, the Bissell is a steal at less than a quarter of the price of the Hoover model above.
Bad points
Side venting – Small bursts of air blowing out of the side of the vacuum have the potential to displace small messes (crumbs and loose powder, for instance) from hardwood surfaces. This has potential to make cleaning take longer if you aren't mindful of this fact.
Click to Learn More / Buy from Amazon
Greatest Value Handheld – Great Performance, Great Price!
Shark Pet Perfect II Hand Vac
The Shark Cordless Pet Perfect II is a great model to opt for if you're looking for a good value tool with considerable suction power, particularly in comparison to similarly priced models.
It's effective at removing hairs from all surfaces and it boasts a lightweight and convenient structure to easily nip your upholstery and hard-to-reach areas.
Top features:
Strong suction – Boasting twister cyclonic technology, you can be assured this vacuum can give as good as it gets for a cordless.
Deep cleaning – A brush roller and a detachable XL motorized pet hair brush ensure deep cleaning of your fabrics and upholstery and make short work of what your dog leaves behind clogging up your sofa cushions.
Easy to use – As a bagless handheld, it's very lightweight and easy to grip. It's also easy to empty once the dust cup becomes full. As an added bonus, an LED charging indicator will let you know exactly how much battery life is left and when you should recharge.
Bad points
Battery life – the battery life on the Shark Cordless is not quite as long as some other cordless handhelds.
Click to Learn More / Buy from Amazon
Best Canister Vacuum for Pet Hair
A Canister vacuum cleaner is the perfect choice for someone looking to compromise between an upright and a handheld.
If you find an upright too big but a handheld not substantial enough to do serious cleaning, then a canister vac is the 'Goldilocks choice' being 'just right' in between.
As well as being light and agile, they are a terrific bet for working on hardwood floors.
Let's look at our top 3 picks in the following categories:
Best Value
Low Cost – Great Performance
Bissell Zing Bagless Canister Vacuum
PRICE
$
Carpet
Hard Floor
Attachments
Attachments:
Combination Crevice Tool/Dusting Brush
16.2″ x 11″ x 11.8″
Weight: 11.2lbs.
Cap: 0.52 Gallon
Bagless: Yes
Cord 15ft.
WARRANTY
1 year limited
OUR RATING
Our Top Pick
Our Top Choice – Money No Object
Electrolux Ultra-Flex Canister Vacuum
PRICE
$$$$
Carpet
Hard Floor
Attachments
HEPA Filtration
Attachments:
Crevice tool, dusting brush, upholstery nozzle, bare floor nozzle
13″ x 11.5″ x 20″
Weight: 11.6lbs.
Cap: 1.4 Gallon
Bagless: Yes
Cord: 21ft.
WARRANTY
5 year limited
OUR RATING
Best Selling
Best-Selling Canister Vac Across the Web
Eureka Mighty Mite Pet Lover Canister Vacuum
PRICE
$$
Carpet
Hard Floor
Attachments
HEPA Filtration
Attachments:
'PET Power Paw', Crevice Tool, Dusting & Upholstery Brush, Blower Port
17.5″ x 9″ x 11.3″
Weight: 8.6lbs.
Cap: 0.75 Gallon
Bagless: No
Cord: 20ft.
WARRANTY
1 year limited
OUR RATING
What is a Canister Vacuum Cleaner? The Looks and Features
As opposed to an upright, canister vacuums are split into two main units – a long hose and the canister itself, which will contain the motor and a bag or dust cup.
Capacity sizes vary so you'll have plenty of options when it comes to picking the right model for your home and its cleaning needs.
As well as hardwood floors, because of the long, lightweight and flexible hose, canisters are well suited to cleaning vertical surfaces too, such as curtains and stairs – the perfect compromise between an upright and a handheld!
Don't worry if you have carpets too, however, as our favorites all perform well on different surfaces.
Our Top Pick of Canister Vacs
Electrolux UltraFlex Canister Vacuum
It was a toss-up for the top spot between this Electrolux UltraFlex and the Dyson Animal – but we couldn't ignore a few too many complaints toward the Dyson that hair easily accumulates around the head and the entry point is very small, occasionally getting blocked.
So it's the Electrolux that gets our vote!
This canister model is an incredible all-rounder, versatile on all floor types and varying degrees of delicate surface.
Importantly, it's uncompromising on pet hair with a strong suction and sophisticated filtration. And as an added bonus, is super easy to maneuver around furniture and stairs.
Top features:
Versatile – Although canister vacs are generally preferred by people with hardwood-dominated homes, the Electrolux is specially designed for superior performance on super plush carpets. It has an on/off brushroll switch and a 3-level height adjustment for all surface types.
Easy to use – Lightweight with large rear wheels and a low center of gravity, it is super easy to bting around your home with as it has such smooth swivel steering. Its small head means it's easy to use on stairs too. Also, the dust cup opens at the bottom so emptying is no problem at all.
Adjustable suction power – If you want to clean a delicate surface and are worried that the cyclonic suction is too strong, you can easily adjust the power levels to suit the surface you're cleaning.
Self-cleaning brushroll – Especially good news for pet owners, Electrolux's brushroll clean technology promises to self-clean by removing hair tangles at the touch of a button.
Anti-allergenic – This Canister has a HEPA filtration system which captures 99.97% of dust, allergens, and irritants in your home. The filter is also easily washable so there's no need to spend money on replacements.
Quieter – The Electrolux is one of the quieter models on the market. Good news for late night cleaners!
Bad points
Short(ish) power cord – At 21 foot, the power cord is shorter than its Dyson counterpart which may be an issue for people cleaning a larger space.
Click to Learn More / Buy from Amazon
Best-Selling, Most Popular Canister Vac
Eureka Mighty Mite Pet Lover
This Eureka Mighty Mite Pet Lover is a great compromise between value and great features.
It's well designed for allergy sufferers and has a powerful, adjustable suction so is sure to put paid to any hairs clogging up your upholstery and carpets.
It also comes with a variety of attachments to help you get the deepest and most effective clean possible.
The Eureka is also incredibly lightweight for such an effective performance – some users even like to carry it instead of wheeling it around like a normal Canister!
Top features:
Anti-allergenic – This Eureka is bagged so allergy sufferers can be sure they won't be inhaling any nasty dust or dander when it comes to emptying time. The bag is an Arm and Hammer Odor Eliminating one ensuring animal odors are quashed immediately. It's also fitted out with a HEPA filter which promises to catch 99.97% of dust and allergens.
Lightweight – This is one of the most lightweight options on the market, weighing in at below 9 pounds – especially impressive given the array of features!
Power – The corded Eureka has an impressively powerful suction which can be adjusted depending on the delicacy of the surface you're cleaning.
Handy pet hair attachments – Not just a canister with a rotating brush to help you really get down deep when you're cleaning, it also has a beater bar included which helps to extract what your dog leaves behind on your upholstery and carpets.
Great value – The Eureka is great value for money in comparison to some of its competitors, especially considering its many features and reliable performance.
Bad points
Short cord – The power cord is just 20 feet long so you may need to do more unplugging and replugging if you have a large space to clean.
Flimsy hose – Some reviews have mentioned that the plastic hose is not quite as sturdy as some of its competitors, though it still seems to last!
Click to Learn More / Buy from Amazon
Best Value Canister – Fantastic Performance and Price
Bissell Zing Bagless Canister Vacuum
Although this Canister isn't specifically designed for households with pets, it's worth including due to its great performance, low price and rave reviews.
Views are mixed as to exactly how effective it is on deeply embedded hairs, with some reviewers commenting it can collect around the head before having to be pulled off but others have had no such issues. But all agree it removes hair well from carpets!
Regardless, this vacuum offers excellent value for money and generally high performance.
It's particularly effective on hardwood floors although can be adjusted for carpets too with a suction power to rival that of more expensive models.
Top features:
Strong suction – It sports a cyclonic suction which will make short work of any dust and debris congregating on the floors of your home. Handily, the suction power can be adjusted according to the delicacy of the surface you're cleaning with the air flow regulator.
Versatile – The Bissell Zing performs well on both carpets and bare floors with a flip switch for different surfaces.
Easy to use – It's bagless, has an easy empty dirt cup and an automatic retractable cord. The Bissell Zing is also lightweight and compact, weighing in at just above 11 pounds and measuring approximately 12" by 16" by 11". It's also got a carrying handle making movement between rooms and upstairs easy.
Sophisticated filtration – This Canister has a 3 stage filtration system with filters in place in the dirt cup and post motor. Handily, all the filters are washable and reusable too.
Attachments – It comes equipped with a Combination Crevice Tool / Dusting Brush to help you attack hard-to-reach places and delicate surfaces.
Bad points
Noisy – The motor is loud in comparison to some of its competitors. Though in fairness it's partly due to its impressive suction.
No beater bar/brushroll – It may be worth investing in this attachment separately if you have some seriously ground in hair to remove from carpets.
Click to Learn More / Buy from Amazon
Our Overall Winner – Best All Rounder for a Decent Price
It's already taken the mantle as the most popular model on the whole of Amazon, and the Shark Navigator is also our number one pick for the 'overall winner of best pet hair vacuum' in our roundup.
A great mix of features, including great suction, versatility, and convenience, paired with consistently good reviews and a great low cost is a winning combination.
Whether you've got a heavily shedding Lab or a molting Maltese, this vacuum has the perfect mix of value, features, rave reviews and feedback and should be seriously considered by all in our opinion.
Click to Learn More / Buy from Amazon
Shark Navigator Pro Unboxing and Review Video
A to Z Glossary of Vacuum Terms
After spending any time searching for and reading about vacuums, it's likely your head is swimming with many new and exotic terms: 'Multi-Stage Cyclonic Filtration System' anyone?
If there are certain terms you don't understand but would like to know, there are a few jargon busting A to Z glossaries on the web. So rather than re-invent the Hoover (see what I did there?) I'll list three of the most comprehensive here.
To find the definition of a vacuum related word, check out one of the following resources:
Final Thoughts
Hopefully, after getting the huge amount of info in this guide, you now have a much better idea of the type and model of vacuum cleaner that's most suited to your wants and needs.
If there's something I haven't covered, feel free to ask any questions in the comments below – I promise to answer every one. And if you already own any of the models suggested above, please leave some feedback in the comments, your fellow dog lovers will find it incredibly helpful.
Good luck in finding the best pet hair vacuum for your needs – And happy cleaning!
Product image credits: © Amazon.com
Please be aware this page contains affiliate links and Labrador Training HQ receives a small commission if you make any purchases through any such links. This has absolutely no effect on the eventual price that you pay and we are very grateful for your support.
Save this to Pinterest: