This post may contain affiliate links. We may earn money or products from the companies mentioned in this post.
Gas… gurgly tummy… vomiting… loose stools or diarrhea… these are symptoms of tummy woes with your furry best friend. It's not uncommon for canine friends to face stomach issues every now and then. Sometimes, stomach woes can be a hassle, major concern, or a super quick fix.
If the quick fix you're looking for is switching dog food, here are the top 5 best dog food for sensitive stomachs and a dodgy digestive tract which will put an end to loose stools and diarrhea. Your dog deserves the best.
Introduction
Sensitive stomachs are an issue for everyone at one point or another (humans and dogs alike). So it isn't uncommon for pet parents to look for solutions to their dog's stomach woes when tummy issues pop up. Sometimes, a trip to the vet is required and other times a simple switch in the food your pup is eating can be the trick to solving the problem. The problem with switching your pooch's food, however, is that you have no idea where to even begin to find the right food for your sensitive fur friend. Well, you're in luck—this article has the top 5 best dog food for sensitive stomachs. This is perfect for you if you've been struggling to find the right food for that furry baby.
Product Review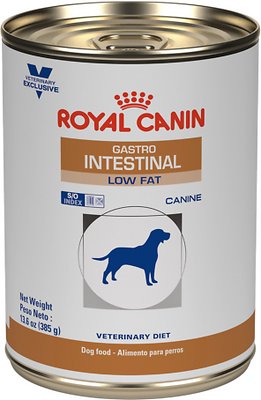 If you're looking for the best sensitive stomach dog food, this is the one to go to! Royal Canin Veterinary Diet Gastrointestinal dog food is highly digestible and low fat. If you're having a hard time finding something that doesn't upset your dog's tummy, this is the food for your pup.
This low-fat formula provides ingredients such as omega fatty acids and other ingredients that help dogs digest fat and absorb proteins, prebiotics, and EPA & DHA. Royal Canin also helps dogs with hyperlipidemia and/or pancreatitis. According to Chewy.com, customers rated this dog food 4.9 stars out of 5 stars.
Pup parents love grain-free dog food, especially because of the benefits they offer for dogs and their tummies. With the knowledge that grain in dog food can cause severe allergic reactions and skin sensitivity, having a dog food that is grain-free is highly desirable. Turkey and chicken are the top ingredients that provide protein for your best friend.
There are also other ingredients such as Yucca Schidigera, glucosamine, antioxidants, and probiotics that help give your dog the best and happiest life they can have (including a much happier tummy). Customers clearly agree that this is a great dog food for pups as they gave it 4.9 stars out of 5 stars on Chewy.com.
Taste of the Wild Sierra Mountain Dog Food with roasted lamb is a hit across the board with both humans and dogs. With the first ingredient listed as lamb protein, sweet potatoes and peas help give your dog the best and highly digestible energy for your dog (exactly what you're looking for).
Omega-3 and Omega-6 fatty acids give your dog the best and most optimal chance to have a healthy skin and coat. Chewy.com rated this grain-free dog food a 4.9 out of 5 stars.
Check out this video for a customer review:
Not all dogs are fans of dry dog food and that's okay! There's another option—wet dog food. Hill's Prescription Diet i/d wet dog food helps give your pup the nutrition and taste they're looking for. This formula is good for both adult dogs and puppies so you will not have a hard time deciding who this food fits best.
With optimal balances between electrolytes and B vitamins help allow the dog's body to replenish itself in order to help encourage any recovery needed.
Chewy.com gave this wet dog food 4.9 out of 5 stars with customers raving about the amazing benefits for your dog's overall health while also taking care of their sensitive tummies.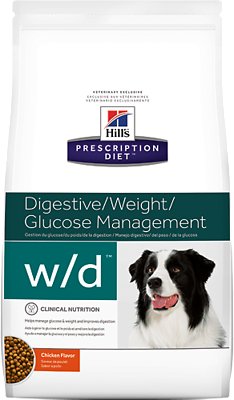 Finding the right dog food that will be the best fit for your dog and its sensitive tummy is a tough job.
But, folks, Hill's Prescription Diet has made it easier with clinically-tested formulas.
With high levels of L-carnitine, an increase in energy metabolism helps burn fat ​and also increase lean muscle mass​.
This can be hard to find in a dog food that does all of this while also giving you the best tummy sensitive formula.
What's more, customers reported their dogs loved the taste of the food and digest it very well.
Conclusion
Because the best dog food for sensitive stomachs only use the very best ingredients to help avoid any issues in the future, your dog is sure to have a much happier tummy and better overall health—this a win-win for everyone. Be sure to look for grain-free, pre/probiotics, and other vitamins that help promote overall health (all key elements found in these top 5 dog foods listed out for you). So, go out today, pick up a bag, and watch your dog a) devour their bowl and b) have much happier tummies in the end.
Related articles:
Top Picks For Our Dogs
For a list of all the supplies we get for our new service dog puppies check out our New Puppy Checklist on the PuppyInTraining.com blog.