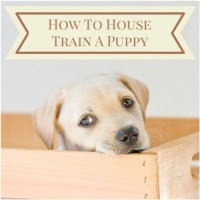 One of the first and most important things we have to do with our puppies is teach them acceptable toilet habits.
In this guide I provide complete, step-by-step, easy to follow instructions that show you in-depth how to take both your puppy and yourself from complete beginners to house training aces as quickly and stress free as possible.
If you follow this guide with patience, consistency and dedication, I can guarantee you'll meet with success!