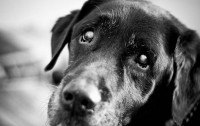 Maybe you've just adopted an adult dog? Or your own has suddenly developed destructive habits later in life?
Or maybe you need to prepare your dog for air travel? Or for boarding while you go on holiday?
Whatever the reason you need your dog to lie calmly in a crate, this article will give you the guidance you need to train them to do so.