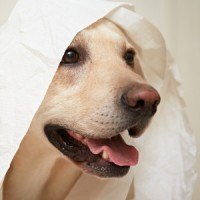 Paper training is almost certainly the most commonly used method of house training with many people using it exclusively as the only method they use.
It's a very old, tried and trusted technique. But just because it's traditional and well known doesn't mean it's necessarily the BEST method.
In this article we take a look at how to paper train a puppy, who should consider using it and some convincing reasons why in fact it isn't always such a great idea.