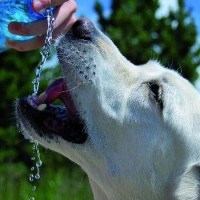 How much their dogs are drinking is something a lot of dog owners overlook. But they shouldn't as it's vitally important.
Making sure your dog is drinking enough, but not too much, improves their health and helps to stave off certain illnesses.
But the general thinking is as long as there's water out for the dog, they'll take care of themselves. There's a few problems with this idea.