This post may contain affiliate links. We may earn money or products from the companies mentioned in this post.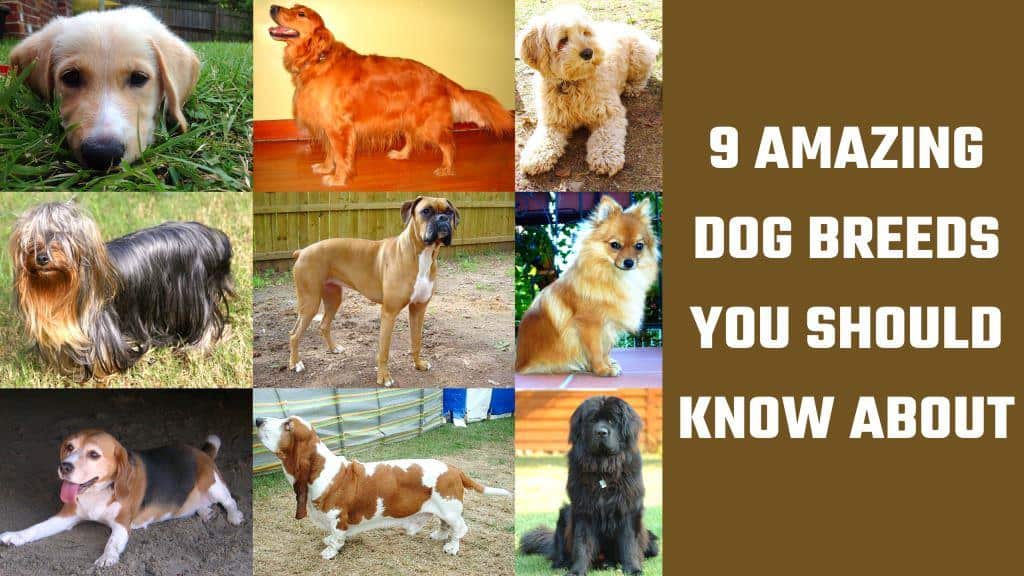 Sporting dog breeds a fantastic group where you can find some of the most interactive and playful species and subspecies of dogs. Some of these breeds have a history of living as companions for years and years on end so for people who know and love these dogs there is no question as to why they are so lovable.
More importantly, sporting dogs can have a healthy and happy life almost anywhere on the planet because they are very versatile and highly adaptable to any kind of conditions.
The Greyhound
The Greyhound species is a wonderful and fascinating breed, their swiftness, which is what makes them a perfect breed for racing, and they are very loyal. The greyhound is considered one of the fastest dogs which is why over the last twenty years greyhound betting has become extremely popular. They are also great with children loveable, clean and very careful.
The Labrador Retriever
The Labrador retriever is one of the most popular dog breeds in the United States because of their friendly and outgoing nature and because they are very easy to train. Labrador retrievers are intelligent, disciplined, adorable and loyal. From the moment they are adopted they instantly become part of the family, kindhearted in nature they are the perfect companions. This breed has a well balanced, easygoing personality. Originally, they were used for helping fisherman retrieve nets in Canada, slowly evolving to the adorable playmate of today.
The Golden Retriever
The Golden retriever an example of how popular a dog species can be. They are loving, smart and always prepared to do any kind of physical activiy with their families. Initially born and bred in Scotland for duck hunting, they have managed to prove their usefulness to their owners. Nowadays they are still being used for many forms of hunting but mostly, they are beloved family members.
The German Shorthaired Pointer
The German shorthaired pointer is one of the best hunting dogs. Originating in Deutschland, they were bred to be great hunting assistants and have a solid history of being lovable and loyal family companions. Their behavior makes them great for children and very easy to train. Their agility and energy are unmatched which is why they love to play all day and to take long walks.
The Brittany
Also known as the spaniel, the Brittany dog has a highly developed hunting ability used mainly in hunting birds, its originates in France and is highly intelligent. Kind hearted and a docile, submissive breed, they are easily trained, making them an ideal pet for someone looking for an easy to manage dog.
The English Spaniel
The English spaniel is a highly popular dog breed used mainly in sports. They are very affectionate and are great to have around children. This species is a very popular choice for many people because it has been specially bred over the years to be great at sports. English Springer Spaniels are adorable and very active, they love playing.
The American Cocker Spaniel
The American Cocker Spaniel is a very smart breed of dogs, highly skilled in social interactions and extremely agile. They love being outside and playing with their owners especially with children. This breed has been used many times in the past for bird hunting.
The Vizsla
Originating in Hungary, this beautiful dog might look like royalty, but all they want is love and affection. Vizsla is a very active breed which loves running, sports activities and long walks. Because of their great many skills and high sensitivity, the Vizsla is perfect as a therapy dog, search and rescue dog and for drug detection work. They are kind hearted and adore playing with children. They are also famous for creating very strong bonds with their owners.
The Weimaraner
The Weimaraner originates in Germany and for many years it was used for boar hunting. This breed is very strong and agile, and love to be active from dusk till dawn. They like playing and walking and love running or jogging with their owners. The Weimaraner love children and because of their intelligence they are very easy to train and they will do anything to keep their owners happy.
Top Picks For Our Dogs
For a list of all the supplies we get for our new service dog puppies check out our New Puppy Checklist on the PuppyInTraining.com blog.