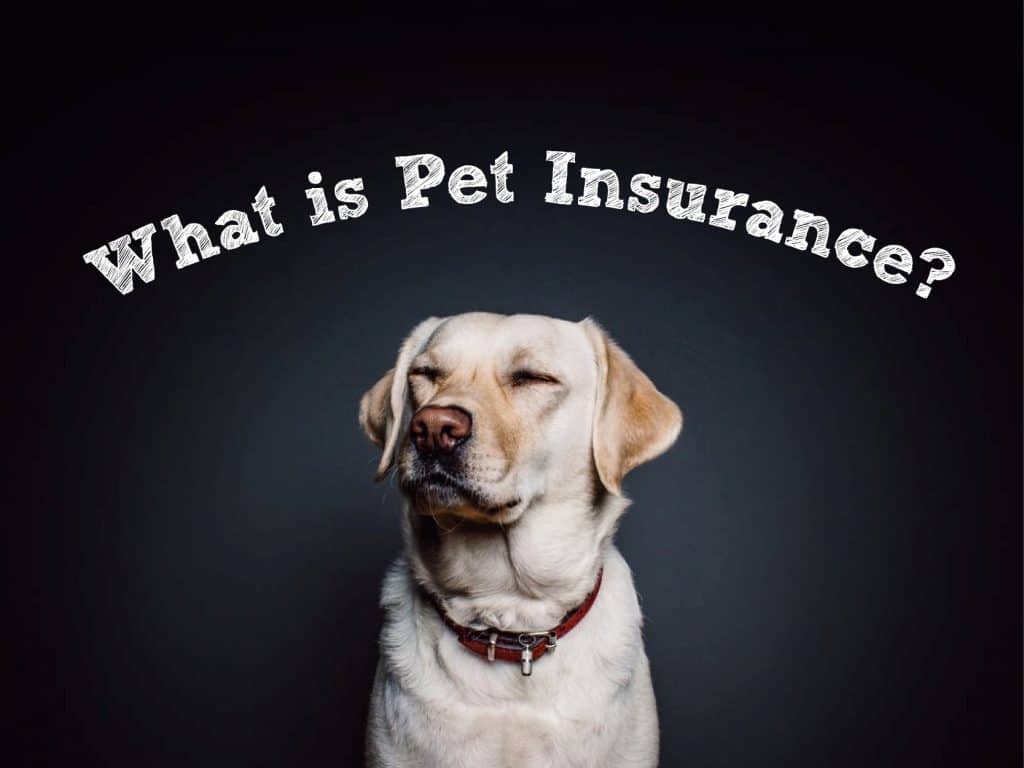 All of us want what's best for our furry friends, and that includes top-notch veterinary care.
The trouble is that the bills can pile up, especially if your dog has a serious accident or develops a chronic condition.
So, that's where pet insurance comes in. For an annual or monthly fee, your insurer will agree to pay all, most or some of your veterinary bills (depending on what kind of cover you opt for) so that you're covered come what may.
But how does it all work? And is pet insurance really worth your time and money?
This article will explain pet insurance in more detail so you can decide whether it's right for you.
Contents & Quick Navigation
What is Pet Insurance?
Think of it a bit like health insurance for dogs. It works a little differently, but that's the basic gist of it.
You pay annual or monthly premiums and the insurance company pays your vet bills when they crop up.
Just like health insurance for humans, there are all kinds of different plans and coverage options, so you have to work out which one is right for you and your pup.
Pet Insurance Tips
This video gives you some handy tips and advice regarding pet insurance. Although it's filmed by a vet from the UK, most of the information is relevant in the United States, and many other countries, too.
How Does Pet Insurance Work?
Here we'll go over the basics of how pet insurance works.
Payment
Once you've got some quotes and decided on which insurer to go with, you have to decide on how to pay for your policy. With most insurers, you have the option of either paying a lump sum upfront for the full year or splitting the cost into more affordable monthly payments. It's often worth paying upfront if you can afford it, as some insurers add extra charges on if you pay monthly.
Making a Claim
If your pet gets sick or injured and you need to take them to the vet, you'll have to make a claim on your pet insurance.
Unlike human medical insurance, you don't need to worry about which veterinary surgery will accept your pet insurance -- all vets accept all insurance.
With most insurers, you have to pay the vet bill up front and the insurance company will reimburse you once they receive the paperwork. However, there are some insurers that will pay your vet directly, so if this would be important for you, it's a good idea to shop around. In extreme cases where you have a very large bill, your vet may agree to wait for their payment until the insurance company has paid you.
The paperwork shouldn't be too tricky. You may have to fill out part of a form with your pet's details, but your vet will handle most of it.
Deductible
Most pet insurance policies have a deductible. This means an amount of money you have to pay before the insurance company starts paying.
The deductible can range anywhere from around $50 to upwards of $1,000. And it may be "per year" or "per condition".
The lower your deductible, the lower your insurance premiums, but it might work out as false economy if you go with a very high deductible.
What's important is to choose a deductible that you won't struggle to pay. After all, there's not much point in having pet insurance at all if you can't afford the deductible.
Reimbursement Level
Along with making you pay the deductible, not all insurance policies will pay the full amount of the vet's fees.
The percentage of the bills they will pay is known as the "reimbursement level."
So, if your policy has a 100 percent reimbursement policy, they'll pay the bills in full (excluding the deductible). But, if your policy has a 50 percent reimbursement rate, they'll only pay half the vet bills.
The higher the reimbursement level, the higher your premiums. But, again, you need to figure out what makes the most sense for you.
To learn more about how pet insurance works, read this article.​
An Intro to Coverage Types
With all the various coverage types available, it can seem a little overwhelming. We're here to bust through the jargon and let you know what's what. Be aware that different insurers may have different names for these coverage types, but you'll be able to figure out which is which by what each policy offers.
Third-Party Liability Cover
This is the most basic kind of insurance available. Even if you don't believe that you need insurance to cover veterinary bills, everyone should have this kind of cover for their pets.
It basically covers the costs of any damage your dog might do to a person or their property. For instance, if your dog ran out into the road and caused a car accident or if they bit somebody (which we're sure your darling dog would never do!).
This kind of policy covers damage and court costs, usually up to several million dollars.
It should be included in all other pet insurance policies, alongside whatever else they offer.
Accident-Only Cover
This is one step up from third-party liability insurance, but still quite basic. It will pay vet bills if your dog gets into an accident, but won't cover any kinds of illnesses.
Annual Cover
An annual policy will cover your dog for any kind of illness or injury -- up to a fixed amount which differs between policies -- but will only cover them until your annual insurance policy runs out.
Say, for instance, that your dog developed a long-term illness, they'd only be covered for the remainder of their annual policy, after which it would be counted as a pre-existing condition and you'd have to foot the bill yourself.
While this type of cover is fine in most cases, it definitely has its limitations. If your pup develops a chronic illness, you could find yourself under a mountain of vet bills.
Lifetime Cover
This is the kind of cover we'd most highly recommend. It covers all illnesses and injuries indefinitely. So, as long as you keep up with your monthly or annual payments, the insurance company will keep paying out for chronic or long-term conditions.
There is, however, a cap on how much they'll pay, depending on which policy you've chosen. There's usually either a cap "per condition", "per year", or "per condition, per year". The latter of the three gives you the most thorough coverage but is likely to push your premiums up.
Routine Care Cover
Also known as "comprehensive cover," routine care cover gives you lifetime or annual cover (depending on your chosen policy) but also pays for routine treatments that most insurance policies don't cover. For instance, routine vaccinations, check-ups, flea and worm treatment, and sometimes even spaying or neutering.
While this sounds like a great option, it can work out more expensive than just paying for all these things separately. So, it's worth investigating first. However, if you want the simplicity of a single monthly payment that will cover everything, this is the policy for you.
Maximum Payouts
As touched on above, each policy has a "cap" or maximum payout. This is where you need to look carefully, as all policies differ on how they handle it.
Some policies have an annual cap that covers everything. So, if you chose a policy with a cap of $10,000, they'd pay out up to a maximum of $10,000 per year whether for a single condition or a combination of various conditions. But, as soon as the next annual insurance cycle starts, another $10,000 would be available.
Other policies have per condition cap. So, they would pay up to $10,000 per condition, whether all in one year or over many years. But, once you hit the $10,000 cap, that would be all they'd pay out forever. If you choose a large enough maximum payout, it shouldn't be an issue, but bills for chronic conditions can rack up over time.
Finally, a handful of policies have a per condition per year cap, which offers the best of both worlds. This means that multiple conditions would be covered up to $10,000 a year each.
As for the actual cap amount, insurers usually offer you a few options, ranging from about $5,000 to $20,000. The higher the cap, the more expensive your premiums.
What Doesn't Pet Insurance Cover?
A good pet insurance policy should cover almost any injury or illness, so it's easier to ask what it doesn't cover. These are some of the things most policies don't cover.
Routine care, such as vaccinations (unless you have a comprehensive cover policy).
Any pre-existing conditions your dog has suffered from at any point in the past.
Dental care (unless your dog has annual dental check-ups).
Any care related to pregnancy.
Behavioral issues.
Some breed-specific conditions (more on this below).
Does Pet Insurance Cover Breed-Specific Conditions?
Some breeds of dogs are prone to certain illnesses or ailments; these are known as "breed-specific conditions." For instance, golden retrievers are prone to multifocal retinal dysplasia, as well as hip and elbow dysplasia.
It's terrible that these conditions even exist -- though that's a topic for another day -- but the good news for pet owners is most reputable pet insurers cover the majority of breed-specific conditions as long as your dog wasn't displaying symptoms before you took out your policy.
However, it's always worth checking the fine print, as there are some exceptions to that rule. For instance, Healthy Paws Pet Insurance only covers hip dysplasia if your insurance policy began before your dog was 6 years old.
Average Cost of Pet Insurance
The average cost of pet insurance for dogs in the United States is $492 per year. Assuming your dog lives for 13 years, that's $6,396 in total. Premiums usually go up over the years, however, so you're likely to start out paying less than $492 per year and end up paying more.
By comparison, the average annual cost of vet bills is $650, which would add up to $8,450 over a typical lifespan.
On the surface, this equals a saving of over $2,000 in a lifetime. However, you do have to bear in mind not everything will be covered by your pet insurance, so this figure may go down somewhat.
Even so, it's possible your insurance policy will save you even more. If your pet has a serious illness or accident, it could cost tens of thousands of dollars in veterinary fees. Obviously, you'd rather that didn't happen, but pet insurance will give you the peace of mind that comes with knowing your four-legged friend is covered for any eventuality.
What Factors Influence the Cost of Pet Insurance
There are a variety of factors that influence the cost of pet insurance, some of which might not have even thought about. Here are some of the main ones.
Your dog's age.

As a rule, older dogs have more health problems, so expect your premiums to rise as your dog ages.

Your dog's breed.

Dogs that have more breed-specific conditions are more expensive to insure. As are dogs that have a reputation for being aggressive (no matter how unfair said reputation is).

Where you live.

Veterinary clinics in major cities charge more than in rural areas, so if you live in an expensive city, this could affect your premiums.

Whether or not your dog is spayed or neutered.

There are certain conditions that spaying and neutering prevents, so this has a positive impact on the price of your pet insurance.

Your deductible and reimbursement level.

If you have a low deductible and a high reimbursement level, you'll pay significantly more than someone with a high deductible and low reimbursement level.
What are the Arguments For and Against Pet Insurance?
Pet insurance isn't all good, but it's certainly not all bad, either. Here are some of the main arguments for and against pet insurance.
FOR
It lets you pay for treatments you otherwise wouldn't have been able to afford.
You have the peace of mind that you can give your pet the best treatment, no matter what happens.
It could potentially save you money, especially if your pet has a big accident or contracts a chronic illness.
AGAINST
It may end up costing you more over your pet's lifetime than you would have spent on vet's bills.
It doesn't cover everything so you still have to pay for routine treatments (in most cases).
Because there's no worry about cost, you may push ahead with extreme treatments when it would be kinder to let your pet go.
Alternatives to Pet Insurance
There's really only one potentially viable alternative to pet insurance, but it is a bit of a gamble.
Often referred to as "self-insurance," it entails putting away a fixed amount (roughly what you'd be paying for pet insurance anyway) into a special savings account each month and using this money if and when your pet needs veterinary attention.
The plus side is, if you don't end up using all the money during your pet's lifetime, then you have a lump sum that you otherwise would have "wasted" on pet insurance.
But, the gamble is that your dog might have a really serious accident or get a chronic illness that the amount you've saved doesn't even remotely cover.
Of course, that's a worse case scenario, but it is a real possibility nonetheless.
Pet Insurance Pros and Cons
Let's take a look at some of the pros and cons of pet insurance.
PROS
You don't have to worry about chronic conditions if you have lifetime cover.
Some policies will even cover routine treatments and check-ups.
You can customize the coverage, deductible, and reimbursement level to suit your needs.
You'll never be in the position where you have to put yourself into debt to pay for a veterinary treatment.
All veterinary clinics have to accept any insurance policy.
Some insurance policies even cover alternative therapies and prescription foods.
CONS
You might end up paying out more on insurance than the insurance company pays out in vet fees.
Pre-existing conditions are never covered.
There are still deductibles to pay, along with premiums, so it can get expensive.
You usually have to pay the bill upfront before being reimbursed by the insurance company, which can be a struggle for some.
Should I Buy Pet Insurance?
It's our opinion that almost everyone should buy pet insurance. Sure, you might end up paying out more in premiums than you would have done in vet bills if you didn't have insurance. But, conversely, you could save yourself thousands upon thousands of dollars if your four-legged friend ends up getting in a serious accident or having a long-term illness.
We just don't think it's worth the gamble to go without insurance.
However, if you're well-off enough that an unexpected $10,000 vet bill wouldn't be a problem for you to pay, then it wouldn't be so bad to go without.
The other time when you might think about just putting money aside every month rather than paying for an insurance policy is if you have an older dog with a number of pre-existing conditions that wouldn't be covered anyway. In the long run, it might work out more cost effective to "self-insure," especially if you would have been saddled with sky-high premiums.
When Should I Buy Pet Insurance?
It's best to insure your dog as soon as possible. That way they're covered before any (or too many) pre-existing conditions crop up that would be excluded from their insurance policy.
If you get your canine companion as a puppy, that's ideal insurance-wise. But, even if your pooch comes into your life as a more mature dog, it's still worth insuring them.
Conclusion
Now that you've read through this article, you should know all you need to know about pet insurance.
Unless you're lucky enough to be fabulously wealthy, we'd definitely recommend insuring your dog.
It gives you the peace of mind that -- should the worst happen -- you won't have to worry about vet bills or compromise on treatments to save money.
Hopefully, you have a dog that lives a healthy and accident-free life, but having a good insurance policy backs you up in case anything goes wrong.
---
Read up on our reviews of the most popular pet insurance providers:​
Sources:
http://www.petguide.com/insurance/dog/what-factors-influence-dog-insurance-rates/
https://www.moneyadviceservice.org.uk/en/articles/do-you-need-pet-insurance
http://www.pet-insurance-university.com/guide_to_pet_insurance.html
https://www.nerdwallet.com/blog/insurance/find-best-pet-insurance/
https://www.petinsurancequotes.com/petinsurance/cost.html
http://www.akc.org/content/dog-care/articles/cost-to-raise-dog/
This post may contain affiliate links. We may earn money or products from the companies mentioned in this post.
Top Picks For Our Dogs
For a list of all the supplies we get for our new service dog puppies check out our New Puppy Checklist on the PuppyInTraining.com blog.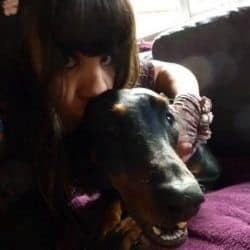 Latest posts by Lauren Corona
(see all)